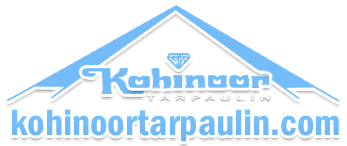 Category






Ways to Use Tarps





How To Cover A Leaking Roof The Right Way
It's every homeowner's worst nightmare: a leaking roof. Whether it's been caused by wear and tear or is the result of a bad weather, this is a situation that requires immediate attention. Failure to take proper action can seriously compromise the structural integrity of your roof, as well as cause major damage to the interior of your home. Simply slapping some plastic over a damaged roof is not sufficient; you must make sure that you use the right materials and take the correct measures to do the job right.
This is a quick and easy way to repair a roof when you suddenly realize that you have a leak. Within minutes you can fashion a KOHINOOR Tarpaulin roof covering that will last as long as you need it to. Also great on a construction site when you need to protect and cover an unfinished roof and building, a KOHINOOR Tarpaulin are quick and easy to install.
The first - and most important - step in properly covering your damaged roof is choosing the right kind of tarpaulin. One of the most popular, widely used choices is 120 GSM blue/silver tarpaulin or yellow tarpaulin. This kind of tarpaulin is a big seller because it comes in a huge selection of sizes and is one of the least expensive options. However, 120 GSM Tarpaulin is just not heavy duty enough to do this important job adequately.
Rather than skimp on the materials, you should invest in a heavy duty tarpaulin that will do the job right. A great example is a silver/white 170GSM poly tarpaulin. These are incredibly strong and tear resistant. Using a tarpaulin like this to protect your damaged roof is a great first step in ensuring that further, irreversible damages do not occur.