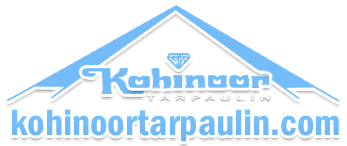 Category






Canvas Tarpaulins
Tan Canvas Tarps

White CanvasTarps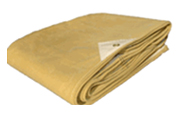 Green CanvasTarps

We have high quality canvas tarps in two colors. We manufacture our canvas tarps and know what makes it a quality piece of material. The canvas tarps eyelets are made of Heavy Gauge which will not rust. All canvas tarps are Hemmed & Stitched around the perimeter and reinforced at each eyelet. Our canvas tarps are more heavy duty than the average canvas tarps. Our canvas tarps range from 12oz. to 14 oz. and have a thick thread shaft. Each individually made canvas tarp is built with super heavy duty edges and a high quality and strong thread shaft.

Our Super heavy duty canvas tarps are for use in severe conditions - Suitable for canvas Boat tarps and brown canvas log covers to cover log piles and many other outside applications. Painters like to use our canvas tarps to paint art or designs. Construction painters like to use the brown or white canvas tarps to protect the floor while they are painting. Our green canvas tarps are used to blend into the environment. We have a white canvas tarps, brown canvas tarps and green canvas tarps to choose from. All our canvas tarps have a heavy duty oz. range and are of the highest quality canvas.
Each canvas tarp is made out of 100% Cotton Single Filled Duck fabric. The canvas edges have solid brass grommets approx. every 2ft. The corners of the canvas tarps have four ply fabric reinforced corners & grommets. We are proud to say that we have the largest selection of sizes in canvas tarps anywhere, with a chose of three colors to choose from and we are glad to offer you thesecanvas tarps.

Do you need tough material like canvas tarps? There is no substitute for our canvas tarps! Canvas tarps are essential for conditions which require protection against wind or absorption of paint. The grommet rings, material and stitching are hand-made soyou are assured high quality but the distance of grommets may vary aprrox. every 3 ft. around the perimeter. Our white canvas tarps are great for all outdoor use as well as painterís tarps and painting artwork. Brown canvas is great for blending in a natural environment as well as our green canvas tarps. We specialize in canvas tarp covers, so when you need very heavy duty canvas tarps and the canvas needs to last a long time you can always think of our canvas tarps.