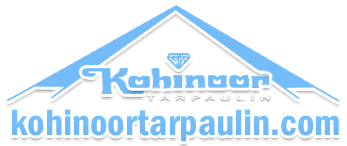 Category






Tarpaulin FAQ's

Does kohinoor tarpaulin make made to measure tarpaulins?
Made to measure tarpaulins are manufacture as per order custom made tarpaulins.
Are Canvas Tarpaulins Waterproof?
No they are not. Canvas tarpaulins are water resistant as they are natural material they are biodegradable after a while. Canvas tarpaulins allow items covered up to breath helping prevent condensation build up which often happens with poly tarpaulins.
How long will it take to receive my order?
All tarp order are processed and shipped within 24/48 hours from the date of order subject to the items being in stock at our warehouse. If we are out of stock of the product you require one of our sales representatives will notify you by phone or email suggesting a different size or color or informing you of when your order is likely to be in stock. Canopy orders take longer to process and ship. We need a window of 3/4days for processing during peak summer months this can increase to 4/5 days. Shipping also takes longer due to the weight and size of most canopies. It is therefore recommended that you allow plenty of time before you need a canopy to avoid disappointment. For more information about shipping please refer to our Shipping Page
Which KOHINOOR Tarpaulin offers the best protection against the sun's rays?
Silver Heavy Duty Sun blocker tarpaulins
are the best as the polyethylene material is made with a black base mesh which helps prevent the sun rays penetrating through the tarpaulin. Kohinoor Tarpaulin shade screen/mesh tarpaulins have 70% shade protection however these tarpaulins are not waterproof. KOHINOOR tarpaulin are also supplied with a U.V inhibitor
Will Kohinoor Tarpaulin International accept purchase orders?
Yes from Government departments, Utility companies and large corporations etc. Otherwise we request payment by credit card, debit card, check or cash
Is it possible to return a Tarpaulin after it has been opened?
Sorry once the package has been opened, we are unable to accept any returns. If you need to return an item that has not been opened due to a change of mind you will need to send it back to us in an unused condition and we do mean unused. The inbound shipping to Kohinoor Tarpaulin International needs to the responsibility of the customer. Upon safe receipt of the return item we will refund the cost to you via the means you paid for the item less a restocking fee of 20%
What methods of payment do you accept?
We accept all major credit cards, Checks, MO and of course cash.